During the early part of the 1940's the country was still at war. Even though the Great Depression was over, many things were in short supply or being rationed. By 1946, the war was over and the country entered a time of peace and prosperity. New cuisines were introduced to America, being brought back by the troops who had been stationed across the globe. Although America has always been a patch work of different cultures, more often than not prior to WWII, the unique food and practices of immigrants usually remained within the immigrant groups.
Now that soldiers from across the country had experienced French and Italian food and those in the Pacific theater had tasted foods from the orient, they wanted more at home. New spices were introduced to meet these needs.
Prior to the war, Americans depended on ornaments made overseas, especially in Germany. However by the 1940's these ornaments (or replicas of them) were made in the states and were not only more available, they were also more affordable. Bubble lights for the Christmas Tree were first introduced in 1944 by

Carl W. Otis.
TheBubble Lights work very simply - the tube of liquid, usually methylene chloride has a low boiling point (and is highly toxic). So much so that should one of the vials break, the surrounding area would need to be evacuated until the gas dissipated. Camphor was also used. The light bulb under the light would heat the liquid and start it bubbling.
x
When I was young, my mother had a set of 2 small ornaments that were some of her favorites. She said they were on her family's tree when she grew up in the 40's. When the ornament was hung on a branch of the tree just above a light, the heat from the light would make the wheel spin. (Of course this was when the lights on the tree could heat an entire room!)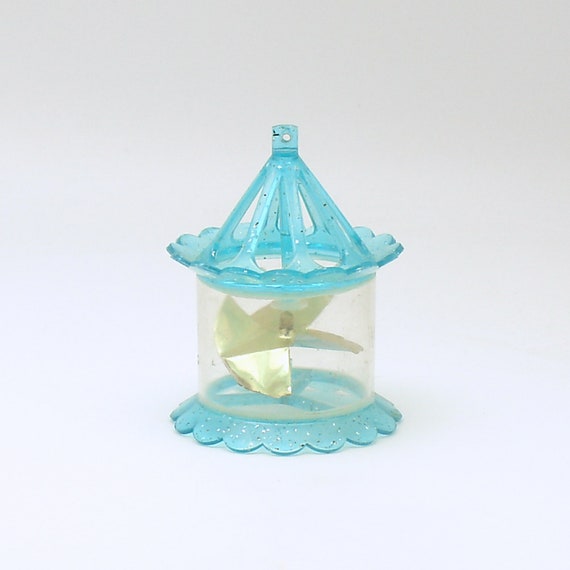 Department store Santa Claus's became more popular during this time. In 1936, Max Eckhardt started the Shiny Brite company that manufactured inexpensive glass ornaments. By the 1940's these were the most popular ornaments in the country. They were decorated with glitter or silk screen images of everything from poinsettias to nativity scenes to Santa Claus.


They came in the familiar boxes with cellophane on top so one could see the ornaments inside. And the popular colors of red and green were expanded to include pastels such as pinks, purples, yellows, and lime green. The Shiny Brite Company was bought by Christopher Radko in 2001 - the rest of that is history.
And also, 2 favorite holiday songs
"I'll Be Home For Christmas"
and
"White Christmas"
were both written during the 1940s.