A new item found on the Christmas trees in the 1950's were satin covered balls.
'Spray on Snow' (aka flocking) was very popular now that it was more than just soap flakes.
Staring in the 1950's Santa's flight was tracked by NORAD (North American Aerospace Defense Command) And it all started with a wrong number. Answering an ad for Sears in Colorado in the newspaper that said "Hey, Kiddies! Call me direct and be sure and dial the correct number."
However, the number on the ad was mis-printed. Instead of Sears and Roebuck, the number rang CONAD (the Continental Air Defense Command Operations Center in Colorado Springs, Colorado. Luckily, for the kids, a Colonel was on duty and made it his mission to tell every child that called that night where Santa was on his around the world journey. The tradition continued. CONAD became NORAD in 1958.
Now it take 1500 employees and volunteers to man the Santa Flight line and answer the calls and emails from youngsters inquiring about the current location of the Jolly Ol' Elf. Calls are received from over 200 different countries and territories, on average around 140,000 each Christmas eve. Keeping up with today's social media, Santa can now be tracked on Facebook, Twitter, and YouTube.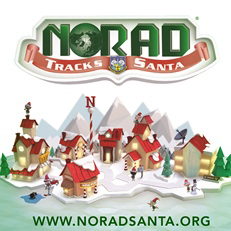 Probably the most iconic (well, at least curious) holiday introduction from the 1950's is the Aluminum Christmas Tree. The tree did not need lights since there was a spinning light wheel of red, green, and blue that was projected onto the tree.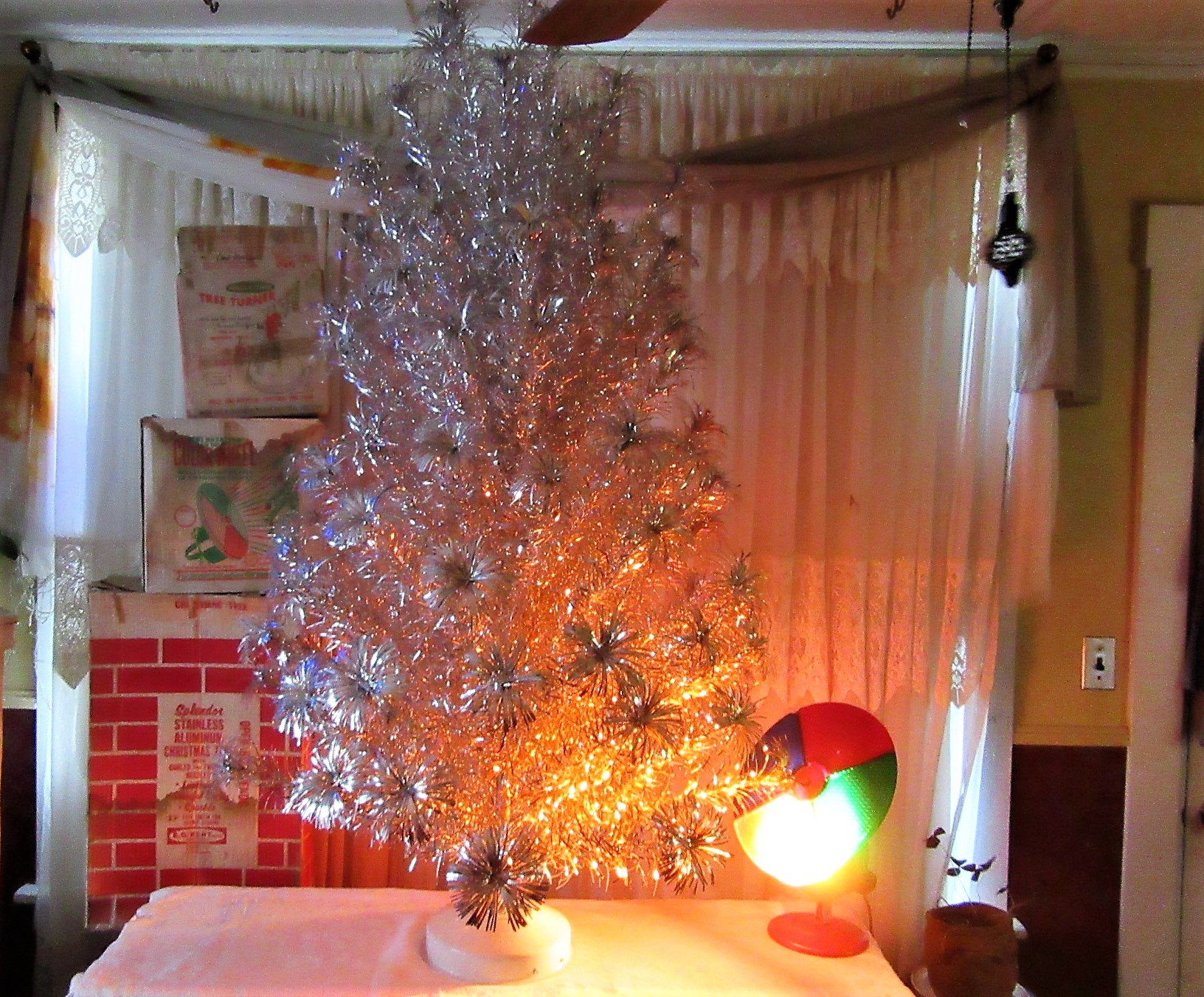 Fun Fact - The death of the tinsel tree came about with A Charlie Brown Christmas in 1965 with the infamous "Charlie Brown Christmas Tree."